KUSADASI, EPHESUS
Kuşadası is one of the most beautiful and famous places for recreation and fun holidays. Today it is one of the most sophisticated holiday resorts  in Turkey.
Kusadasi is located in a superb gulf in the Aegean Region of Turkey and means "Bird Island". This pretty town attracts thousands of visitors from all over the world with its many sandy beaches, 300 sunny days in a year, sparkling glassy water of blue Aegean, famous night life, countless fish and kebab restaurants, rich shopping facilities, historic sites around etc. Ephesus is one of the most famous ancient city which is beside town.
EPHESUS ANCIENT CITY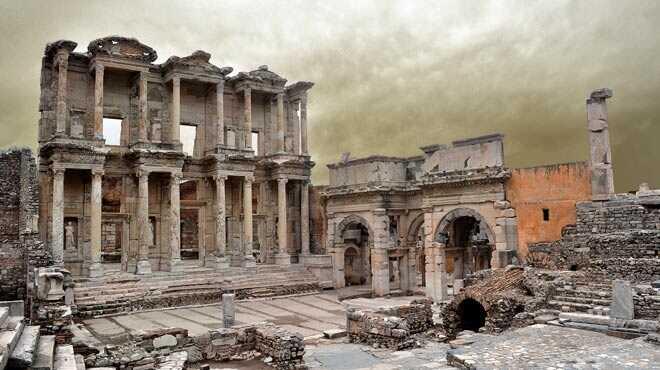 Ephesus which was established as a port was used to be the most important commercial centre. It played a great role in the ancient times with its strategic location. Ephesus is located on a very fertile valley. Ephesus, once, the trade centre of the ancient world, a religious centre of the early Christianity and today, Ephesus is an important tourism centre in Turkey. The ancient city Ephesus is located in Selcuk, a small town 30 km away from Kusadasi.
For a detailed city guide click here