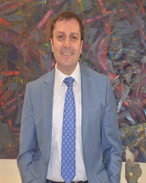 Prof. Dr. Servet Bayram
Director, Institute of Educational Sciences
Chairman, Department of Computer Education & Instructional Technologies
Coordinator, Program of Information Technologies & Social Media Education
Yeditepe University – İstanbul

Keynote Title: "Transforming Educational Issues from Pedagogy to Cybergogy: How students are being prepared for Society 5.0"
Key Terms: Educational Policy and Educational Paradigm Shifts
Health and Environmental Factors in Society 5.0 Education
Digitalization and Revolutions in Educational Leadership
Computational Social Science and Educational Neuroscience
Educational Research Examples and Future Learning
Bio: Prof. Dr. Servet Bayram graduated with a bachelor degree from Department of Psychology at the Istanbul University in 1985. After receiving the Certificate of Teaching and the title of Psychologist, he worked as a Consultant/Educational Psychologist at the Bogazici University in Istanbul between 1988-1992. When he completed his master's degree in Guidance & Counseling at the Bogazici University, he went to the United States for doctoral studies. He completed his doctoral studies in "Learning and Teaching Technologies" and received a Doctorate degree from the University of Pittsburgh, Pennsylvania in 1995. As a Post Doctoral Fellow, he studied on the Electronic Performance Support and Information Systems at the Indiana University, Bloomington in 1996.
Between 1997-1998, he served as a Second Lieutenant & Psychologist at the Air Force Academy in Istanbul. Then as an Asistant Professor, he started to manage curriculum of the Department, Computer Education and Instructional Technology, at the Marmara University. In 2000, he was promoted to Associate Professorship. Then he became a full professor in 2006. Between 2000 and 2015, he had conducted his studies as a Chairman of the Department at the Marmara University, Istanbul.

In 2015, He was transferred to the Yeditepe University in Istanbul. Then he was promoted to Vice Rectorate of the University. As a Vice Rector he completed the "Curriculum Optimization Studies" of the University between 2015 and 2016. Now, he is the Director of Institute of Educational Sciences at the Yeditepe University. Also, he is Chairman of the Department, Computer Education & Instructiınal Technologies and Coordinator of the Program, Information Technologies & Social Media Education at the Yeditepe University.
His present professional research interest focuses on Psychology of Learning, Neuroscience, Psychological Testing, Human-Computer Interaction, Graphical User Interface Design, Educational Software, School Achievement, Motivation and Innovative Computer Tools.
---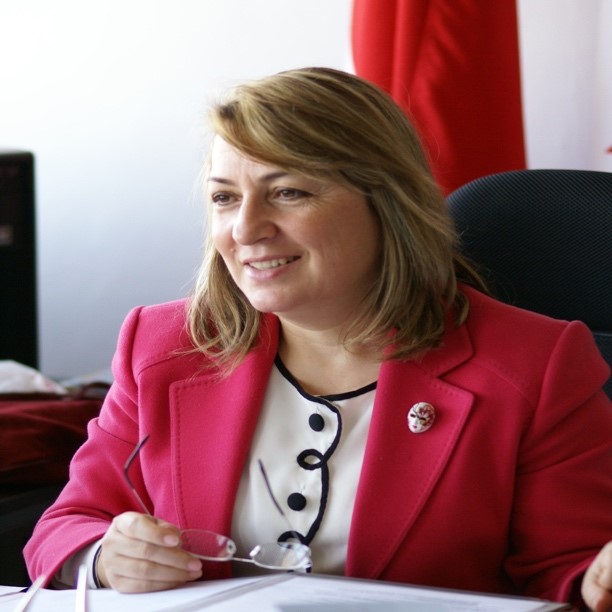 Nilgün Sarp, Ph.D Professor of Child Development and Health Istanbul Bilgi University Dean, Faculty of Health Sciences Istanbul – Turkey
Editor-in Chief, International Journal of Emerging Trends in Health Sciences
Keynote Title: "EFFECTS OF CLIMATE CHANGE ON HEALTH, EDUCATION AND ENVIRONMENT"
ABSTRACT : Climate change is affecting human health, education, and environment. In order to cope with this emerging threat, authorities must evaluate current impacts of their systems and then prepare and implement adequate adaptation measures. Effective adaptation measures should be taken, and planners must provide coherence among sectors. This strategic approach requires an objective understanding of the full related economic implications of climate change and of the range of alternative or complementary adaptation activities. The impacts of climate change on health, education and the environment will be shared at this conference.
Bio: Prof Nilgun Sarp, Ph.D., was born on June 27, 1958 in Ankara. She graduated from Hacettepe University with a Bachelor of Science in Child Development in 1980. She obtained her second undergraduate degree, a Bachelor of Science in Special Education, in 1983 from Ankara University. Returning to Hacettepe University, she completed her Master of Science in Public Health-Health Education and Ph.D. in Family Health. Furthermore, she completed her Post-Doc at the Health and Hospital Management department in Birmingham University. In 1994, she became Associate Professor in Child Development and Education, appointed by Higher Education Council (YOK). In 1996, she also became Associate Professor in Health Management in Ankara University. Later, she became a Professor in both fields of Health Management and Child Development.
Between 1980 and 1990, she worked at the Social Services and Child Protection Agency in Ataturk Children Home as a child development education specialist, an assistant manager and a manager. She was a Social Research Expert and the Head of Department at the Prime Ministry Family Research Institution in 1993-1996.
Between 1996 and 2012, she was the Head of Health Management Department, Deputy Dean, and Dean at the Faculty of Health Sciences in Ankara University.
She served as the Rector at TRNC Girne American University, completing her year-long YOK Article 39 appointment. She was the Founding Dean at the Faculty of Health Sciences in European University of Lefke, where she worked for five years. She retired from Ankara University in 2012. She worked at the Faculty of Health Sciences in Bahçeşehir University as the Head of Child Development Department in 2015-2016. She worked at the Faculty of Health Sciences in Üsküdar University as the Head of Child Development Department and as the Director of Institute of Health Sciences. She is currently working as a Dean of Faculty of Health Sciences at Bilgi University-Istanbul.
She was a Fulbright Research Professor at the Disaster, Crisis and Risk Management Center in George Washington University in Washington D.C. in 2002-2003; an Erasmus Exchange Academic in July-September 2007 at the Center for Careers and Employment Research in East Anglia University; and a visiting researcher at the NHS Institute of Innovation and Implement in London, UK in the Leadership Project in June-September 2005.
She has 63 articles published in national and international scientific journals, 38 reports, five international book chapters, and 14 chapters in national books. She was also an editor and writer for 12 books. Two of her books, "Quality Control Applications" published by Siyasal Bookstore and "Natural Disasters, Protecting Public Health" published by Nobel Bookstore are used as undergraduate and graduate course books. She has completed 20 national and international projects, and is a member of many national and international organizations in her field.
---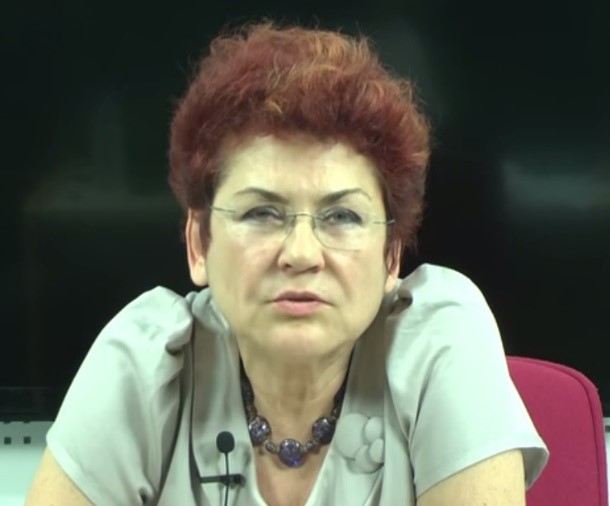 Prof. Dr. Aysun Tülay Bozkurt
Ayvansaray University, Department of Psychology, Istanbul, Turkey
Keynote Title: Will be announce…
---
---
---
---
---
---
---
---
---
---
---
---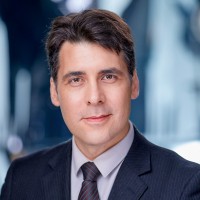 Prof. Dr. Ivandro Soares Monteiro
Founder & CEO EME Health/ Clinical & Organizational Psychologist / Behavior Consultant, Portugal
---
Keynote Title: "Interpersonal Strategies to deal with confinement and social distancing amidst the COVID-19 Pandemic"
Bio: I 'm a clinical PSYCHOLOGIST/ Executive COACH/ University PROFESSOR/ Motivational SPEAKER (IN English & Portuguese) and Enterpreneur, working since 2000, with an accumulated 22.000 individual sessions in private practice with my clients. In my company (EME Saúde, founded in 2011, merged with ORASI Institute that I founded in 2006), I have a selected team, with more than 15 great professionals and collaborators, where I help individual clients to excel in their lives, as well as to recover their mental health and maximize their skills to be happier with more positive lifestyles. Executive coaching, teambuilding and talks I also offer to companies and participate in corporate events. All with Science.
I started working in 2000, and, in this moment, I am a:
1) Clinical Psychologist/ Certified Psychotherapist/ Psychological Coach
2) Founder & Director of EME SAUDE
3) behavioural Consultant for enterprises, enterpreneur & motivational Speaker (for companies and executives) worldwide (in portuguese/ brazilian, english and spanish)
4) University Visitor Professor – Master Degree Program in Legal Medicine at ICBAS Instituto de Ciências Biomédicas Abel Salazar (Univ. Porto, Portugal)
5) clinical consultant at MedAvante
6) consultant Lionsbridge
I´m dynamic, proactive, with communication skills, oriented to problem solving, with extensive experience in clinical and behaviour area, as you can check in my chronological track record CV. My goal in networking is to share knowledge and travel worlwide with colleagues and/or companies who are interested in emotions and behaviour improvement. I'm available for teamwork, research, consultancy and any new opportunities worldwide (in english, portuguese or spanish).
---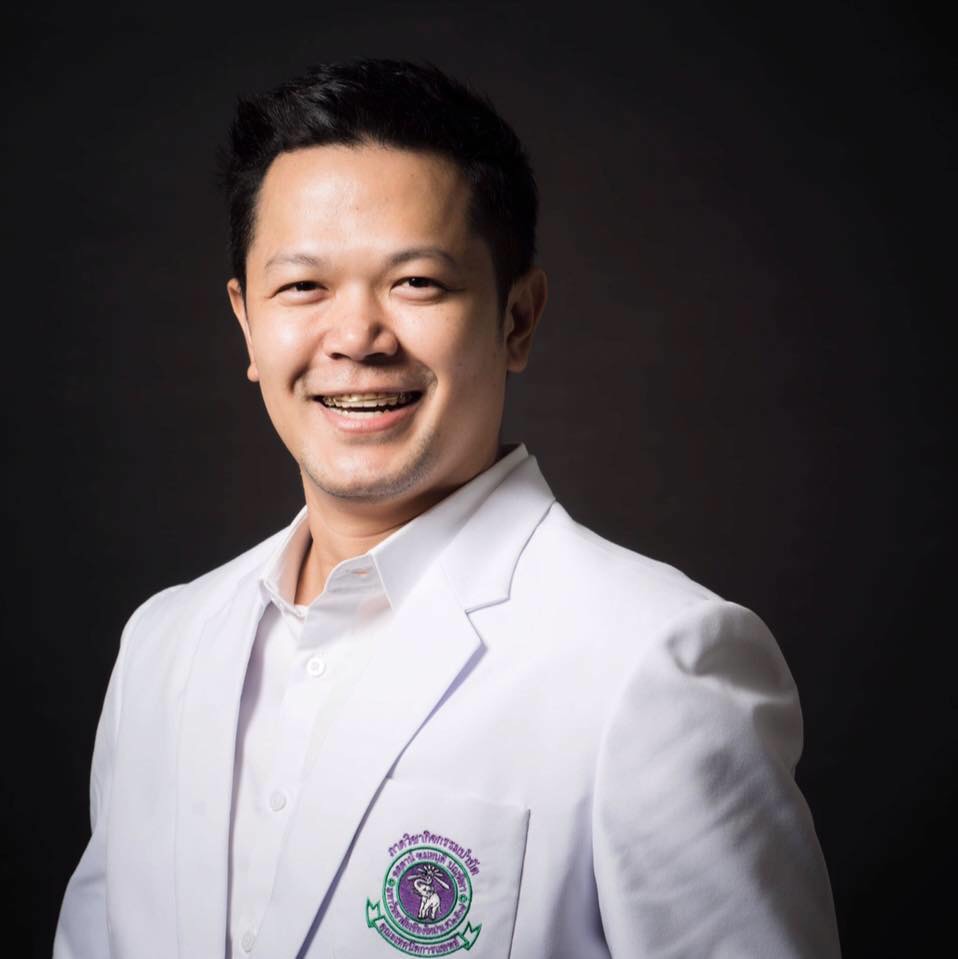 Assistant Professor Dr. Supat Chupradit
Department of Occupational Therapy, Faculty of Associated Medical Sciences
Chiang Mai University – Thailand
Vice President of Internal Affairs, Occupational Therapists Association of Thailand
Keynote Title: "Youth Life Skills Improvement in Highland through SDGs Total Systemic Reform with Occupational Therapy Program and Multidisciplinary Approach: Rural Area in Northern Thailand"
Bio: Dr. Supat Chupradit is Assistant Professor in Occupational Therapy at Department of Occupational Therapy at Faculty of Associated Medical Sciences, Chiang Mai University. He graduated bachelor degree of occupational therapy and master degree in health promotion with honors and Ph.D. in research and development in education. He got certificate Young Leader Training from Japan International Cooperation Agency (JICA) from Japan. He got University 21st Century Skills Teaching Awards 2018 and CMU Online Teaching Awards 2019 by Thai-MOOC Massive Online Open Course "Stress Management Techniques" from Chiang Mai University. His experience involve health promotion and community development with occupational therapy program for children, youth and adolescents in rural area in northern Thailand. His has taken part in Chiang Mai University Socially-Engaged Scholarship, including the one funded by NRCT (National Research Council of Thailand) on mental health research issues.
Abstract: Youth dormitory management in Thailand's education system greatly reveal evidence of discrimination.  This is due to a high deviation in educational policy in such aspects as high cost or budget of educational management with dormitory provision in some programs when compared to the lower number of students who receive the benefits of some programs.  Moreover, some programs were not fair in selection criteria and had the objectives that responded only to a specific group of population.  Some universities provided a dormitory for students of their demonstration schools but did not extend the results to a broader scope.  Thus, it could not be considered educational management for the youth throughout the country. Office of the Basic Education Commission could be said to have the highest number of schools in Thailand, which means more varieties and more discrimination.  There were gaps between city or urban schools and those in the remote areas, in particular schools in the highland and rugged areas.  A number of school administrator managed to solve the problems by themselves, which might not correspond with the government policy as they might not be aware of the discrimination.  Sometimes they even thought that the school providing dormitories did not go along with the policy of the Central agency.  For these reasons, the research team believed that providing suitable dormitories could improve the basic education in each area and this could become a government policy so as to receive support and a broader scope of operation as a means of reducing educational discrimination in the country. As a working group on the Highland Educational System of Chiang Mai to reduce discrimination and to enhance the potential of the community with a multidisciplinary approach, a brainstorming and data exchanging with the administrators and local leaders we conducted a collection of the data and developed a social responsible research to improve the life skills of young people in the highland areas to promote their learning. Data and concepts exchange about dormitory operation in each area was commented on by a team of experts and 3 experienced people who have been the residents or who operated a dormitory in an educational place was conducted to get an appropriate model for application in a specific area. There was also an evaluation on dormitory operation and success of using a dormitory for life skills development activities for young people through the lesson from SDGs, comparing non-dormitory and dormitory students, under the working group of the project "Sustainable Quality of Life Improvement and Community Potential Promotion in Om Koi District based on the initiation of HRH Princess Sirindhon" which proved that dormitory students were distinctively more successful than the non-dormitory counterparts. The research outcome could be used as a guideline for recommendation and improvement of the operation in each area by occupational therapy program and multidisciplinary approach to benefit young people's life skills improvement and the potentials of the community in each area. The conclusion for this research activity on student dormitories shows that a good management system and dormitory provision could enhance the necessary life skills and experiences for young people and help improve the educational quality as well as the life quality of young people in the highland and rugged areas in reduction of discrimination in terms of basic factors for management in many aspects. Therefore, it is recommended that the policy section should allocate the budget more responsibly to distribute the resources without discrimination for better and more concrete basic quality of life management.